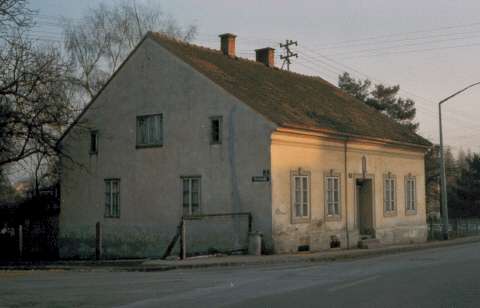 To order Hitler Sites ($55) click here

From 1899 to 1905, Adolf Hitler lived here in a little house at 16 Michaelsbergstraße. He attended the local school, until his mother, Klara, with her two children moved to Linz. Hitler's father, Alois, now retired, died in Leonding.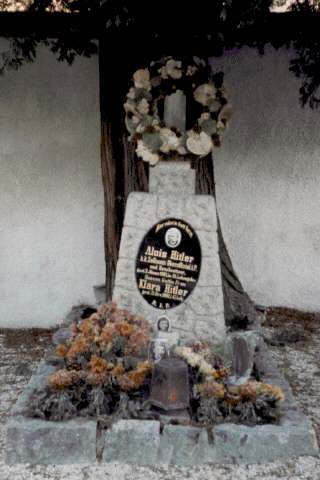 On March 13, 1938, as German troops marched into Austria, Hitler visited the graves of his parents in the Alte Pfarrkirche churchyard, adjacent to his boyhood home. These graves are still lovingly tended, and are always bedecked with flowers and candles.
On June 13, 1939, Hitler visited his old elementary school in Fischlham, which he attended 1895-97, ages six to eight. Martin Bormann and Dr. Theodor Morell accompanied him. Hitler's mistress Eva Braun made this film.
Launch Real Player
This option requires Real Player. Click here to download Real Player
Launch Windows Media Player
This option requires Microsoft's Windows Media Player.
Click here to download Windows Media Player